The Shizen Raijin Ninja Tool is a Weapon Ninja Tool that can be obtained through a scroll, which spawns in the Ember Village at 6:15 AM/PM EST with a 1/9 chance.
Description
The Shizen Raijin resembles a broad wakizashi with a red scabbard, a square grey guard, and grey grip wrapped in red bandages. When equipped, the Shizen Raijin rests diagonally on the user's back.
Ability
After pressing Q while this weapon is equipped, the user seemingly teleports forward and slashes enemies in their line of travel, dealing damage. This ability uses 5,700 Stamina and has a 15 second cooldown.
Location
The Shizen Raijin spawns on the mountain behind the Hokage office.
Location video: https://www.youtube.com/watch?v=mkTNsb42blg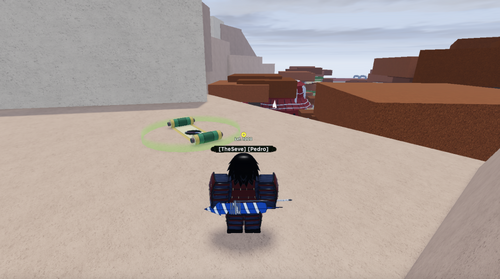 Gallery