The Specialist Spirit Sub Ability is a Mode Sub Ability that can be obtained through a scroll, which spawns in the Ember Village at 5:35 AM/PM EST with a 1/45 chance.
Description
By holding Z, the user can activate Specialist Spirit. When Specialist Spirit is activated, a giant green scroll with yellow ends appears on the user's back. This mode drains 20 MD per second.
Mode
Stat Bonuses
Requirement
Description
Stage 1
+2,400 CHI
+2,300 NIN
+2,100 TAI
+2,400 HP
Level 50
While this mode is activated, the basic melee attack will be replaced with the user unfurling a scroll and throwing various throwable Ninja Tools, including Dagais, Windmills, and explosive iron balls.


After pressing Z while in this mode, the user jumps into the air and spins around with the scroll, throwing multiple weapons at the direction of their cursor in quick succession. This ability does not use Chi and has a 25 second cooldown.
Location
Specialist Spirit spawns on a tree in the Ember Village's Forest of Death.
Location Video: https://www.youtube.com/watch?v=qHARun3taZE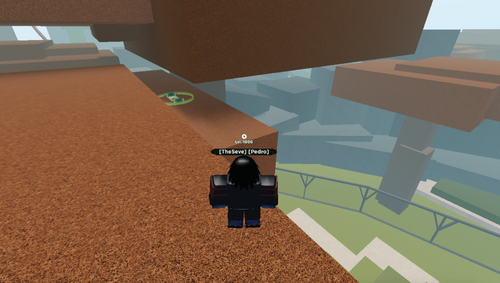 Gallery