A peaceful forest to hone your skills.

-Location Description
The Training Fields, also known as Ember Training, is one of the thirteen locations a player can currently spawn at in Shindo Life.
Overview
The Training Fields is a large grassland with several trees, surrounded by mountains and separated into two halves by a river. There are a total of six training logs in this area.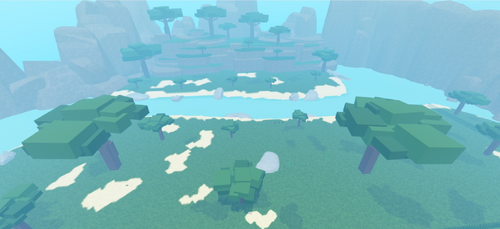 Scroll Spawns
Trivia
The original name of Training Fields was Training Grounds. It was later changed due to copyright issues.